Amsterdam's Rijksmuseum would answer Yes to the question, "Can a 21st century flash mob be used to market classical art?"  The idea is interesting and Amsterdam's Rijksmuseum successfully with almost 1 million viewers of their mob in action.
My friend, former Amherst, NY Town Supervisor and Town Board member has always been an advocate for the local cultural and heritage scene. He is one to search the internet and other sources looking for tidbits about how other communities and groups go about getting their message and product out to the public.
Today he sent me a link to the Amsterdam Rijksmuseum video posted below.  It is both entertaining and informative.   An excellent and dashing presentation made possible by one of the Rijksmuseum's biggest sponsors and the Rijksmuseum, The near one million views on Youtube show it has attracted global attention.    Heritage and culture are attractive to a variety of people.  This video is the kind of, I'm stuck with an overused cliché, "out of the box" thinking that goes a long way.  Being culturally attuned is for everyone and  does not mean being snobbish.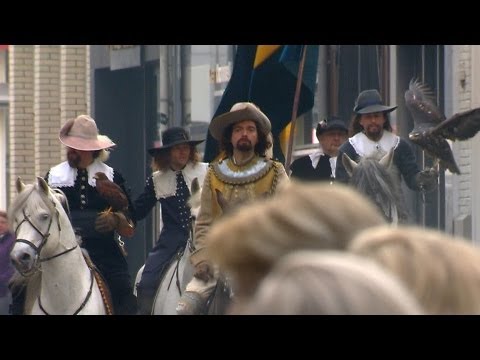 The is a video of interest to local organizations like the Albright-Knox Art Gallery, Buffalo-Niagara Heritage Museum, Fort Niagara, etc.seeking to attract attention to themselves.
Note:  The final scene represents Rembrandt's 1642 painting "Captain Frans Banning Cocq Mustering His Company"